Get ready. LinkedIn has announced that changes are coming soon—a very important one being the makeup of the custom feed on your LinkedIn home page when viewing it on your computer. Note: This does not relate to the mobile app. 
Here's what they've said thus far:
"Through the LinkedIn Feed, we are inspiring and informing professionals every day with the most relevant industry and trending news. We want professionals coming to LinkedIn daily to get the right information on what's trending in your company, in your industry, and in the news...Today we previewed the biggest advancements to date with our Interest Feed, giving professionals even more ways to discover, search and dive deeper into relevant trending content."
.
What does this change mean for you?
With this change, it's more important than ever to make sure you get relevant information about you, your company and your industry in the feeds of your network. 
And the simplest way to do that is to put together a plan for sharing status updates on a consistent basis.
Bear in mind, however, that you don't want to annoy your target audience with too much blatant self-promotion or irrelevant information or they'll simply start to ignore you.
.
What kind of information should you be sharing?
I would like to suggest a rule that has worked for me and many of my LinkedIn clients. I call it the 6/3/1 Rule.
Simply put, for every ten status updates you post on LinkedIn (no matter over what time frame those posts take place), follow this rule:
Six should be great educational information for your intended audience that you didn't write. This is stuff written by others in your area of expertise that resonated with you.
Three should be great educational information for your intended audience that you or your company authored or created. It could be blog posts, articles, video, checklists, white papers, customer testimonials, "how to" information, product comparisons, or other research that you believe will help your audience.
One can be flat-out promotional, attempting to sell your goods or services.
If you follow this rule, you'll be sharing great customer-focused information 90% of the time and directly promoting only 10% of the time.
I work really hard to adhere to this rule out of respect for my network. And, by the way, if you're not part of my network, send me an invitation to connect! Then when my network sees a post about the new edition of my book, my upcoming classes, or my LinkedIn consulting, they will probably say, This post doesn't bother me since most of the time Wayne shares great educational information about LinkedIn, and, after all, a guy's gotta make a living.
Using status updates correctly, no matter what social media site you're on, is one of the foundational principles you need to understand in order to be successful in the new digital marketing world. And the 6/3/1 Rule is particularly important on LinkedIn because it's meant to be a purely professional site.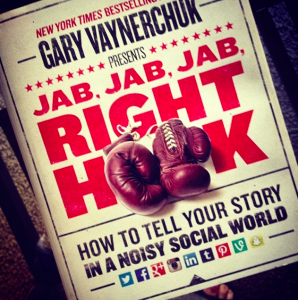 If you want more concrete examples, I highly recommend Gary Vaynerchuk's book Jab, Jab, Jab, Right Hook: How to Tell Your Story in a Noisy Social World. He provides lots of specific examples of how to share social media updates correctly. Although he doesn't specifically mention LinkedIn, many of the concepts are applicable.
Get in the habit now of engaging your network with consistent, informative status updates, and your efforts will pay even greater dividends when the new LinkedIn feed appears on your home page in the near future.