Recently LinkedIn revised and greatly improved the feature they used to call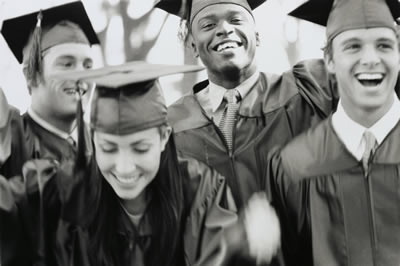 Classmates. The new and improved feature is referred to as Alumni. 
The new Alumni version has lots more information for each individual, including degree of connection, photo, shared connections, and much more. There are also easy-to-read bar graphs, search filters, and profile keyword functions. 
In the following short video, I will show you how to find this and use some of the features. Don't miss the rest of the tip, which follows the video, where I will share with you more thoughts about this new feature.  
Pretty cool, don't you think? Whenever I see these enhancements, I am amazed this is still free. 
Most people feel a special connection to the people they went to school with. All other things being equal, we love doing business with fellow alumni. That is why this enhancement rocks.
Here are some thoughts for you to consider.
1.  Some of the searching capabilities have always been available, but it is much easier to do it here.
2.  If you are a recent grad or soon-to-be grad, this will really help you figure out who you might want to network with to help find that first great job. This feature, along with the additional profile sections for people like you, should make LinkedIn much more valuable to you.
3.  You will now derive even more benefit from listing all the schools you attended, even if you didn't graduate from them. These filter and search features are available to you as long as you list in your profile that you attended a school for some period of time. Don't forget to include your high school or industry specialty schools you have attended. 
4.  For those of you who have been looking for a way to sort individuals by some type of age range, you may have just found your ticket. If you sell products or services to a targeted age group, you can use the age range on the top right to find those alumni who are probably in that age range. Granted, it isn't exactly an age search because not everyone is a traditional student who gets an undergrad degree at age 22 or 23, but it should still provide some valuable information. 
These are my initial impressions. I will keep you posted on any additional insights I gain as I begin to use this new feature and hear how others are using it.
Let me know what other ideas you have once you have taken your test drive.