Do you share unprofessional, "Facebook-like" information on LinkedIn? I hear from people each and every week who are frustrated with the information people are sharing on LinkedIn. 
So, what's the #1 LinkedIn rule of thumb relating to status updates that I wish everyone followed?
I call it the 6/3/1 Rule.
Simply put, for every ten status updates you share on LinkedIn (no matter over what time frame those posts take place), follow this rule:
Six should be great educational information for your intended audience that you didn't write. This is the stuff you've read from others that resonated with you in your area of expertise. It could be information (blogs, videos, LinkedIn posts and updates, etc.) from other noncompetitive experts in your industry associations or others you respect in your field or industry.
Three should be great educational information for your intended audience that you or your company authored or created. It could be blog posts, articles, videos, checklists, white papers, customer testimonials, "how to" information, product comparisons, or other research that you believe will help your audience.
One can be flat-out promotional, attempting to sell your goods or services.
If you follow this rule, you'll be sharing great customer-focused information 90% of the time and directly promoting only 10% of the time.
I work really hard to adhere to this rule out of respect for my network. (And, by the way, if you're not part of my network, you should be!) Then when my network sees a post about the newest edition of my book, my upcoming classes, or my LinkedIn consulting, they will probably say, This post doesn't bother me since most of the time Wayne shares great educational information about LinkedIn, and, after all, a guy's gotta make a living.
Using status updates correctly, no matter what social media site you're on, is one of the foundational principles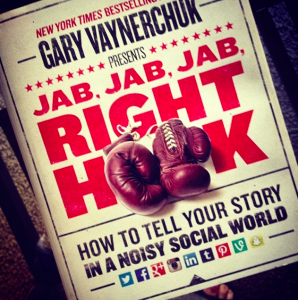 everyone needs to understand in order to be successful in the new digital marketing world—and the 6/3/1 Rule is particularly important on LinkedIn because it's meant to be a purely professional site.
If you want more concrete examples, I highly recommend Gary Vaynerchuk's book "Jab, Jab, Jab, Right Hook: How to Tell Your Story in a Noisy Social World." He provides lots of specific examples of how to share social media updates correctly. Although he doesn't specifically mention LinkedIn, many of the concepts are applicable.